Safe Protocols…
We're Officially Open to In-Person Visits!
Lake Country Physiotherapy is ready with the correct government-approved protocols and social distancing measures so you will feel safe here.
Here's what we're doing to protect your health and our staff:
We thoroughly clean after each session using the Health Canada approved protocol
We implemented new arrival and departure procedures for proper social distancing
Don't worry it's not an inconvenience for you. We just want to keep every patient, staff member, and our wonderful community as safe as possible.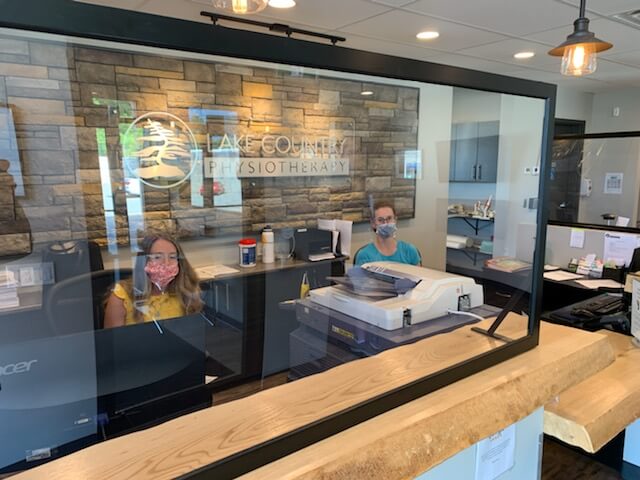 And if you're not quite ready to come to the clinic yet or would rather do your treatment in the comfort of your own home. We have a convenient at-home video treatment option. It's as easy as talking to your family on facetime or skype.
With this time-saving option, you don't even have to leave your home. No waiting in traffic and it's perfect if you're stuck at home with your kids 🙂
So you now have two options for your treatment!
However, we do have limited spots available now because of the social distancing procedures… so I would schedule ASAP while it's still fresh on your mind. We've missed you and can't wait to see you whether it's in-person or via video.
Please call us at (705) 327-7876 or click on the link below so we can begin your journey to pain-free living.